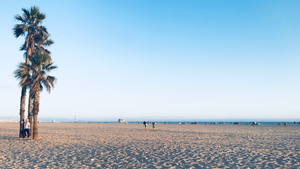 Biography
Since 2013's debut album album 'New Addiction', Melbourne band 2 Inch Tape has delivered music in a manner considered prolific by today's standards and perhaps more what you might expected from a band in the 60s or70s. And they make no apologies. The name, the feel, and the delivery is influenced by that golden age of popular music when boundaries were few and experimentation encouraged. 
With the release of 'America', 2 Inch Tape presents a concept album in all its glory. Inspired by the people, socio-political climate and adventures surrounding his personal pilgrimage, Simon Rigoni penned 'America' during a three week visit to the country in 2017. 
Throughout his journey he recorded street performers, preachers and everyday Americans to create a soundscape that combine with the songs of the album. The songs themselves explore a range of genres from folk to punk, country to rock, with a (sometimes not so) subtle nod to the location that inspired the music. 
'America' is 2 Inch Tape's fourth album and follows the release of the'Nashville Wife' EP earlier this year 'America' was brought to life by  the performances of Simon Rigoni (Vocals/Guitar), Fiona Broussard (Keys/Vocals), Mark Petrilli (Bass), Julia Bebenek (Drums) and Greg Milton (Pedal Steel/Mandolin/Guitar/Harmonica). 
Notable guest performances from Samuel Cope (Hammond Organ) and Phil Carroll (Piano Accordion) assist in delivering an album that takes you on a journey from the blues harp of a street band in Venice Beach to a busking accordionist in Boston, as well as a Mandolin player in a bar in Manhattan. 
Whilst the songs exist in their own right, the preferred way to consume 'America' is as a whole, the way an album should be.